Fusion of Inkjet technology & Bio technology
Inkjet technology can change the world of Bio-science
Inkjet technology is, essentially, digital liquid management technology which can form tiny droplet on demand, and dispense to intended position, based on digital data. Instead of colored ink, if it can eject and place to intended position, it can handle testing materials, DNA, protein, or anti-body, this could be an epoch making technology which can freely handle various kind of Bio-materials
Different level of benefits from Solenoid bulb, syringe pump
Liquid management level of Inkjet technology is totally different from that of dispenser, solenoid bulb, syringe pump, it's down to Pico- litter to nano-litter level, accuracy is within 1%, it can generate a few thousand or ten thousand of droplets per minute. In Bio field, solenoid bulb products are also called inkjet, however, the real one is "Piezo" Inkjet technology.
Why "Piezo Inkjet" was not successful in Bio field ?
The difficulty on handling Piezo Inkjet is far more than conventional technologies. Even major printer manufacturer took more than 18 years from R&D to actual product launch. In Bio field, some products were launched in overseas market, however, it had to get out of the market due to quality problems. This is due to the fact that manufactures did not fully understand the principle of Inkjet technology.
Mission of MICROJET
So far over decade, Microjet has been taking an initiatives of R&D in electric device area, and exploring to spread Inkjet technology to the industry. And our next mission is to expand Inkjet to Bio field, taking advantage of our own assets and know-how's we accumulated. We're quite sure that Inkjet does contribute to further innovation in Bio field.
Events
Inkjet applications
By the ability to handle liquid with high speed/on demand, the following applications are already realized or being studied.
various kind do Bio chips, DNA chip, Protein chip, enzyme chip
Bio sensor, Gold electrode making, Bio-material coating
Dispensing/coating device, immunochromatographic coating device, dispensing device, spotter
3D structure, artificial bone, vascular grafts, artificial skin
Measurement device, flow cytometer, cell sorter, mass analyzer
Granulation device, etc.
→ Go to application page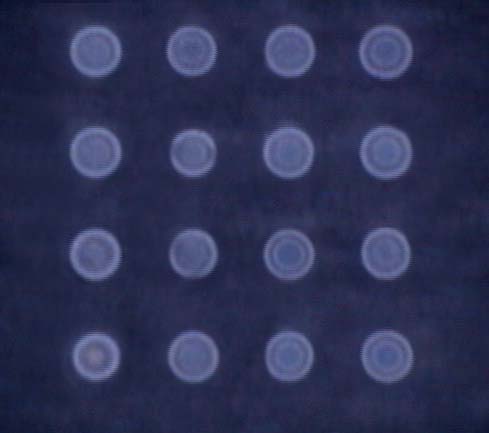 Company profile
MICROJET Corporation

■ Head Office
79-2 Daimon5ban-cho, Shiojiri-shi,
Nagano 399-0732 Japan

■ Tokyo Office
Ozaki Bldg. 2F,3-11-17 Minamicho,
Kokubunji-shi,Tokyo,185-0021 JAPAN

Tel 81-42-401-2700
Contact form